The concept of "dining out" is changing as customers now look beyond food and ambiance at a restaurant. They seek an "experience" that is exclusive, something that only a particular restaurant can provide them with. Customers often struggle to pair food and beverages while ordering lunch or dinner.
Even if they know what to order, you, as a restaurateur, may offer suggestions to enhance their experience. Explore creative ways to showcase your specialty drinks and pairings, and you have the perfect tool to aid you in this mission: your digital food menu.
Learn more about how eMenu can provide a unique experience for your guests and give you a competitive edge.
Unlock the power of food and beverages pairing with a restaurant QR menu:
A digital tablet menu has versatile features that allow you to be innovative and strategic with your pairings. The digital menu's advanced analytics feature will offer you the data to analyze the order patterns and history of the customers and detect emerging trends. Pair together commonly ordered food items and promote them to increase sales through upselling or cross-selling.
You can also promote your alcoholic and non-alcoholic beverages through pairings. If a guest is ordering breakfast at your restaurant, suggest smoothies that will go well with their breakfast basket. While they explore the breakfast options, pop-up messages suggesting smoothies, milkshakes, or coffee options will grab their attention. Since the pairings are well-researched, customers are likely to order them together.
The digital menu also gives you the right options to highlight special items. If you want to promote signature cocktails, utilize dynamic QR codes to direct customers to your cocktail section. You can also create cocktail videos to entice customers.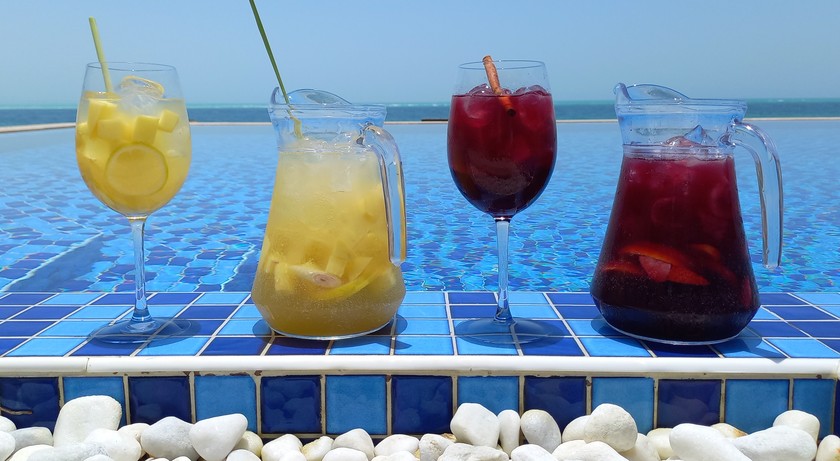 Here are some ground rules for successful pairing that you should follow:
Do not limit your choices to only wine and other alcoholic beverages.
Suggest kid-friendly beverages
When pairing flavors, it's best to match those that are similar, complementary, or contrasting.
Food and wine must be similar in intensity.
Do not pair acidic foods and beverages.
Digital menu pairing: What are the benefits to expect?
Reduce decision-making time:
Customers often feel overwhelmed due to the number of options available. Pairing the right food and beverage or ordering the perfect drink may become a time-consuming affair. However, when you present them with the right options on the restaurant's QR menu, you assist them in making the right choice. With your pairings and promotions backed by data, it's no surprise that customers will be more likely to order the items. You may be sure that your selections will produce excellent results since they are supported by facts. By using this information to create promotions and combinations, you can even anticipate sales. This will not only speed up the ordering process but also decrease wait times and increase sales.
Increase sales:
If you pair food and beverages on your digital menu, it will boost sales. Some items may be undervalued despite being high in value.; you can push these items by pairing them up with high-selling items. You can also suggest premium drinks to your customers as they sit down for lunch or dinner. Create innovative cocktails and push them as specials to boost specials. Matching drinks can enhance the upselling approach and raise the average spending per customer. The strategy works best during peak hours, as you can push the premium pairings that customers would love to spend money on. You can also pair items of differing values and push them during happy hour. You can update the pricing of options in an instant on your restaurant QR menu. The guests will receive a notification right away.
Retain customers:
Your digital tablet menu will help you keep the menu fresh and intriguing by allowing you to pair and promote food and beverages. You can replace the standard beverages on the menu with a fresh selection for the day. Easily update your menu and surprise your customers with new options.; if you keep on offering such novelty every time they visit, they will be intrigued to come back for something different. Offering a unique dining experience can retain and attract customers.
Stand out from the crowd:
One significant benefit that you can expect from this strategy is to leave your competition behind. Not all restaurants offer such a dynamic experience to customers; it is mostly the wait staff who suggest beverages. But you are letting the customers discover new beverages and pairing suggestions as they explore the digital menu on their own. It is certainly going to work in your favor. The customers will appreciate this gesture, and they will feel confident while ordering.
A digital menu is a powerful tool that can boost your business in no time. You can strategize better with real-time data and come up with innovative strategies to win customers. Let eMenu guide you on your journey by creating a customized digital food menu for you.